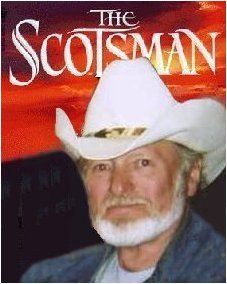 I always had the desire to create web pages and started off using Netscape Composer way back in 1997. Later on I got Dreamweaver and then Front Page 2000. My next step was Front Page 2003. I have found Front Page to be the easiest of all the editors to learn. When EW came along, I gave it a try and then hopped on board. It's a whole new learning process.

In the middle of all this, I decided to write a book about WW2 and a young high school kid and his induction into the Army Air Force in 1943. For the most part the story takes place in Molesworth, England, home base of the 303rd Bombardment Group and the B-17 Bombers used in WW2 so for quite a while, Web Pages took a back seat to book writing. The Web skills that I have learned over the years allowed me to create my story as an eBook so I put it on line. The book is called MacGregor's War and you can read an excerpt about MacGregor getting shot down over the Pas de Calais area of France.
The book is done now so I am back to web pages and EW. I've got a ton of stuff to learn so best I get cracking.