Welcome to Bookbinding 101
Have you ever had the desire to write and publish your own book or magazine but didn't know where to begin? If you have, this site is for you. Here you will find all the materials you need to accomplish this as well as a tutorial on how to print your book, how to create a cover, and how to bind you book. Your finished book should look something like the paperback you see below.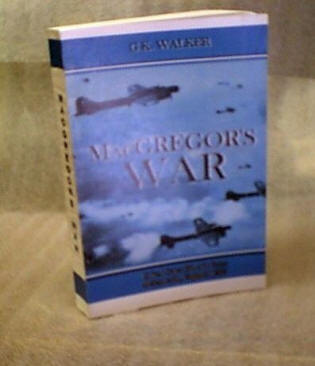 In addition, you will learn how to create an eBook such as "MacGregor's War" and put it on the internet as well as some important information about obtaining a book number and bar code


Directly to the lower left are the main tools you will need to create and bind a book. It is likely that you will already have your computer, printer, and Microsoft Word. The multi-purpose drill-glue-sand fixture can be easily constructed if you have the proper equipment or you can order the fixture on line here.

To get started, click on the Microsoft Word Logo for a tutorial on how to print a book using Word. From there you will be taken to pages on how to use the multipurpose book binding fixture to bind a book.


Be sure and check out MyBinding.com for all of your bookbinding supplies.